I Can Make How Much? Average Computer Programmer Salary
---
Computer programmers are always in demand because companies are always in need of a fully functional and well-designed website or application. With such a high demand, even beginner computer programmers make a very nice salary. According to the Bureau of Labor Statistics, the average salary of a computer programmer is $84,280 a year or $40.52 an hour. Even entry level programmers make a very lucrative salary, and their pay tends to go up as they gain experience.

What Do Computer Programmers Do?
So, what do computer programmers do in order to earn such a high salary? Well, the truth is, the reason why the average salary of a computer programmer is so high is because they possess very specialized knowledge and skills. Computer programmers create things using a variety of computer languages and these languages can have a very stiff learning curve. Even basic computer languages can take months to learn and years to master.

With these computer languages, a computer programmer can develop a website, computer program, or mobile application. Each different type of development comes with it's own computer language so, often a programmer will learn a specific language for the type of field they want to go into. Many computer programmers will learn several different programming languages in order to increase their ability to find a high paying job.

Find Your Bootcamp Match
Career Karma matches you with top tech bootcamps
Access exclusive scholarships and prep courses
By continuing you agree to our Terms of Service and Privacy Policy , and you consent to receive offers and opportunities from Career Karma by telephone, text message, and email.
The average salary of a computer programmer increases with each new language that they learn, especially if they learn more of the in-demand languages like Python, Ruby, Java, Swift, Javascript, and C/C+. Most of these languages are for front end development. For a programmer that is looking to work in back end development, there are other languages to become familiar with.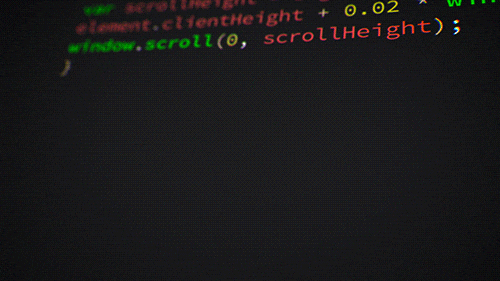 Best Places To Work – Computer Programmer Salary by State
One of the things that can affect the average programmer salary is the location. This is not only due to different standards of living, but also the demand for computer programmers in certain areas. Seattle, Washington ranks the highest for average salary of a computer programmer coming in at $124,750. Bellingham, Washington comes in second with $110,220.
If Washington is not your ideal location, you can head to sunny California. The average salary of a computer programmer in San Francisco is $105,890. The cost of living in San Francisco can be pretty high however, so if you have your heart set on California, you may also want to look into San Jose. The average computer developer salary in San Jose, California is $104,470. The last option for a high computer programmer annual salary but lower cost of living is Huntsville, Alabama. There the average salary of a computer programmer is $104,380
How to Become a Computer Programmer
If hearing about average computer programmer salaries makes you want to become one, all you need to do is to learn a computer language. While many computer programmers have a four-year degree, it is far from required. Employers care more about what you can do rather than whether or not you have a four-year degree. Therefore, one of the best options for you might be a coding bootcamp.

Coding bootcamps are intensive programs that last just a few months. In those months, you'll learn hands-on the most popular computer languages. You'll be given projects and applications to code on your own that can then become part of your portfolio to show employers. Many coding bootcamps even have opportunities for employment with partner companies as soon as you graduate their program.

If you are worried about paying for the program, there are financing options available. Some bootcamps will offer scholarships while others will defer payment until you get a job as computer programmer.

It is no secret that the average salary of a web developer or computer programmer is well above the average salary of people within the United States. It is an in-demand field that is always growing and good programmers are always sought after. Joining this career field can mean a much better life for you and your family.